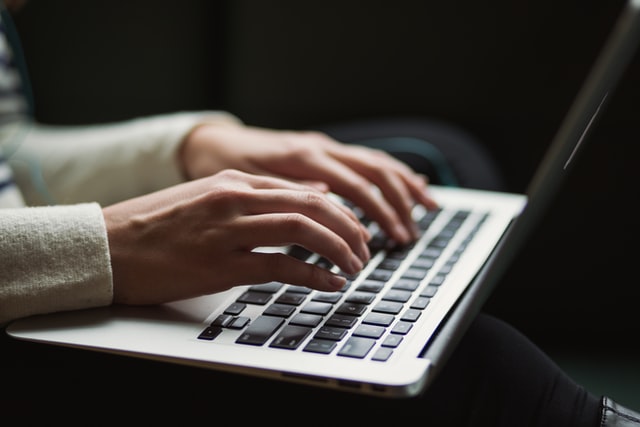 What is Wordable?
A blog management system that enables content writers to transfer the content from google docs or HTML files to HubSpot, or Medium posts or pages. This includes not only importing basic HTML but also Headings, Images, and Tables in your article as well.
Often content writers find it frustrating that they must spend extra time copying and pasting, editing, and formatting the article that they have already written in their favorite applications such as Google docs or Microsoft Word. Now, you can avoid that hassle and save your time with Wordable in four easy steps.
All you need to do is
1.) selecting your article
2.) choosing your website to publish the article
3.) choosing publish status
4.) Applying transformation
Is Wordable right for you?
Are you a content writer, blogger, content marketer, or anyone that publishes more than 5 articles per month? If yes, then Wordable is the right choice for you. You can save invaluable time in producing valuable content for your audience while not wasting that time copying and pasting for hours. Wordable offers a 7-day free trial. You can click the link here to sign up for Wordable.
How to use Wordable resources
You can request access to Wordable resources to find out how to upload, format, and optimize content in seconds for different platforms such as WordPress, Hubspot, Medium, Shopify, BigCommerce, Contentful, etc. click here to go to Wordable and click on the "request access" button.
How to set up Wordable for WordPress
1.      Download the Wordable plugin from your WordPress dashboard and Activate it.
2.      go to settings in the dashboard and click on Wordable.
4.      In the top left corner of the Wordable "settings panel", you can notice the following button
6.      click on this button and you will redirect to wordable.io for signing up. You can sign up with your email or with your Google account.
7.      Once you sign in, you will come to the Wordable.io dashboard.
8.      The instructions here are easy to follow. If you use google docs, first you need to connect with Google docs.
Importing from google docs
1. Click on "search in Google Docs" on the dashboard. You will see the screen below.
2. click on the "Folders" tab to see the following screen  
3. Then, click on the "Click here" link. Now, you need to give a name to your connection to connect with your Google docs.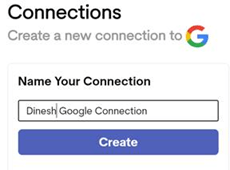 3. When you click on the "Create" button, you will be prompted with a Google authentication screen with all your available google accounts. Choose one of them to connect with google docs. Then, you need to give permission to access your Google Drive to Wordable. ( Note: if you sign up with a google account initially, you will be prompted for these steps in advance. )
4. Then, Wordable will create a folder, named "Wordable",  in your Google drive. You can see the folder in your Wordable dashboard. You need to import your documents from your configured folder in Google drive.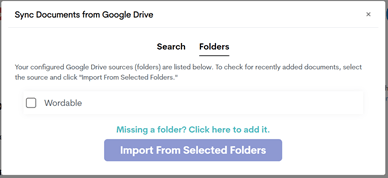 5. After you successfully import, you can see your document. Click on Wordable => Documents.
6. Now, click on the "Export" button. You will see the following screen.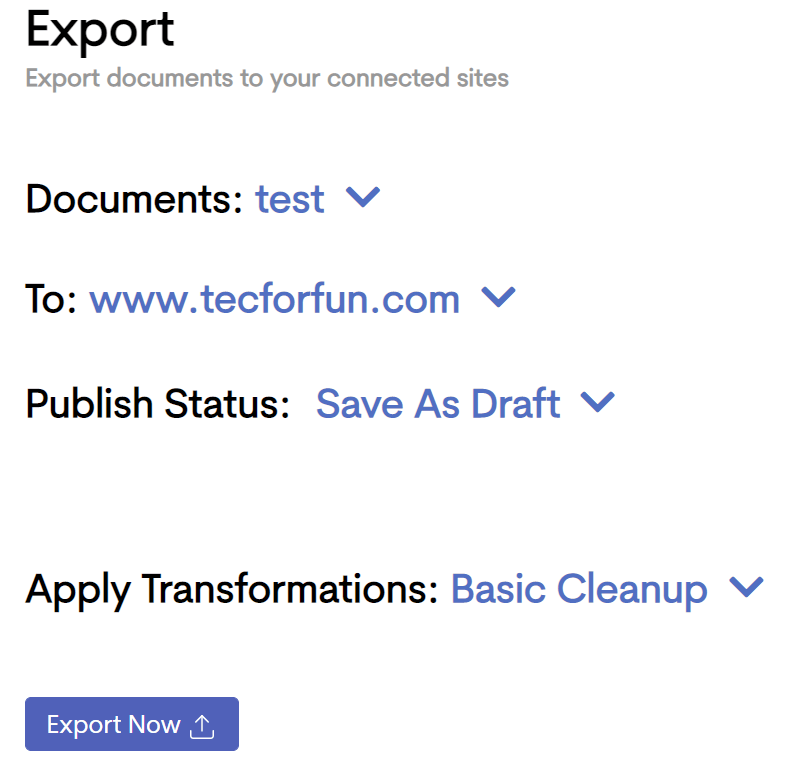 Here, Basically, I am trying to Export the "test" document to my website www.tecforfun.com. You can save it to your website as a draft or publish it immediately.
The most important part is Applying Transformation. This is where the Magic of Wordable works. This is where Wordable resolves all that headaches in formatting and editing and saves hours of your time. Click on the down arrow next to the "Basic Cleanup".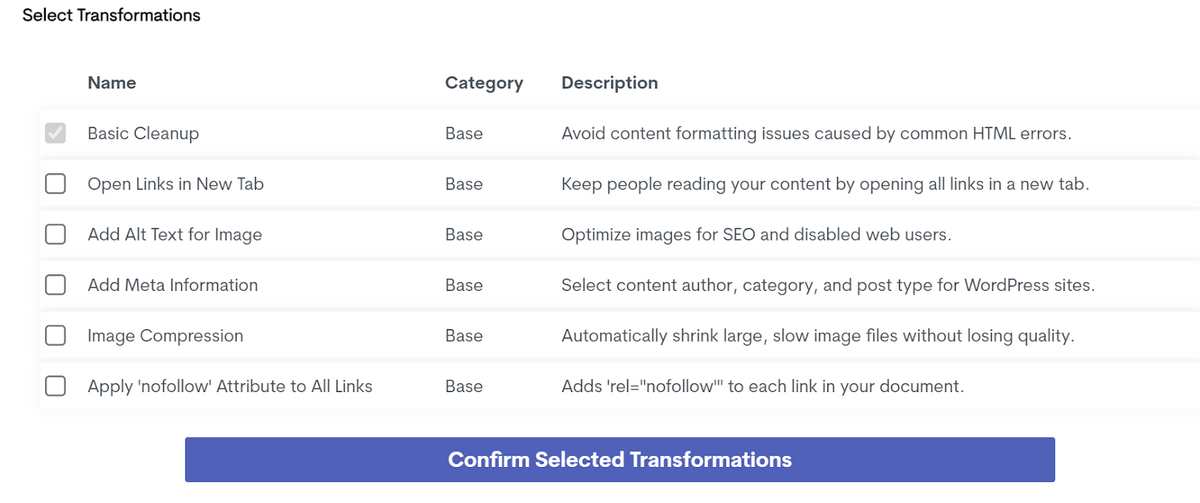 Here, you can select other options for Wordable to execute depending on your requirements.  These options are to optimize your document in loading on the browser and to improve SEO.
If you select all or any selected choices and confirm transformations, Wordable will prompt the following screen so you can add any transformation details such as "alt text" for the images and meta information. After adding those details, you can click on the "Export Now" button.
Note: I highly recommend you write your document on Google docs rather than using a third-party word processing software such as Microsoft Word. At the time of writing this article, you can upload only HTML files and Zip files containing HTML files and images to Wordable. When you use a word processing software such as Microsoft  Word and save your document as a Web Page(a document with .html extension), you may experience difficulty in uploading your documents to Wordable. This is because when you save your document as a web page in MS Word, MS Word adds extra tags and classes that might conflict with Wordable and produce errors and prevent successful uploading. Therefore, use Google Docs to write your article.
Conclusion
Wordable is a great choice if you are a full-time content creator such as a blogger, content marketer, or anyone that writes more than five articles per month. The transformation applied to your original article and publishing it on your website is useful in saving you time, which you can utilize to produce more valuable content for your audience.